Aviation Services (St. Lucia) Ltd. offers full-service groundhandling facilities, VIP services and Executive Aviation services to operators and customers at George FL Charles and Hewanorra International Airports in Saint Lucia. The company's background and added value emerges from its great leaders, Mr. Francis Scantlebury, Mr. Agnellus Lionel and Mr. Sheldon Greenridge who possess more than sixty (60) years of handling, airport operations and aircraft management experience. Our working environment is backed by the collaboration and incomparable expertise of our team members. Our team shares a commitment of getting our customer's flights airborne – on time and in correlation with the schedule. Our personable and experienced staff are directly responsible for handling passengers, baggage and cargo supervision, as well as providing special services to flight crews.
IATA Code: SLU | ICAO Code: TLPC
Runway Length: 6,200 ft or 1889.76m
Runway width: 150 ft or 45.72m
Aircraft stands: 4
Runway directions: 09/27
Elevation: 20ft (61m)
Fuel Grades: RUBIS GAS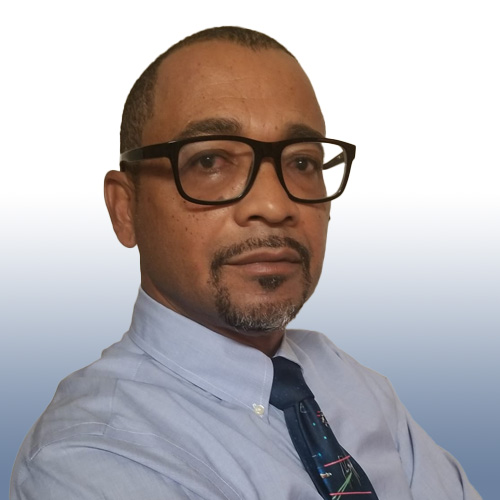 Agnellus Lionel
Managing Director
Early in my childhood development it was my utmost desire to be affiliated with the aviation industry. My dreams become a reality when I landed a job at an airline charter company. With more than 25 years of experience I am very excited to be a part of Aviation services st.lucia ltd.
Francis Scantlebury
Managing Director
It was a lifelong dream to build a ground handling company with some of the best people I have known in the aviation sector on the island.
Aviation has been my passion from day one, it started when I had my first stint in 1986 as a check-in agent and from there on aviation has been in my blood, I have been instrumental in setting up a ground handling company in the south of the island and managing a huge portion of the sector for over 25 years.
I am even more excited to be a director of Aviation Services (St. Lucia) Ltd, a true gem with huge potential and vision for the future of the aviation sector in St. Lucia.
Sheldon Greenidge
Managing Director
When we envisioned Aviation Services LTD we wanted a Saint Lucian owned company representing our Saint Lucian Hospitality. Warm welcoming smiles to greet you and professional handling services is our aim for your experience and satisfaction.
Sherry Lionel
General Manager
Ms. Sherry Lionel currently occupies the position of General Manager at Aviation Services (St. Lucia) Ltd. Ms. Lionel began her career as a Junior Accountant at a local manufacturing business which piqued her interest to pursue an education in Business Management. Her desire for self-improvement afforded her the opportunity to work with seasoned professionals at a St. Lucian based construction company as an Office Manager. Ms. Lionel moved onto the aviation sector in 2019 and now leads a very competent and professional team.
Need Ground Support in St. Lucia?
Schedule your arrival or ground handling request!